The vineyards of Château Arnauton are all on the southern slope of le Tertre de Montahut and are the highest
vineyards in the Bordeaux right bank region. The vineyards consist of Merlot, Cabernet France and Malbec grape
varieties. All wines are a blend of these noble Bordeaux grapes. Terroir experts consider the terroir of Arnauton as
maybe the best limetone and clay soils that Bordeaux can offer. On top of the "Tertre de Montahut" stands an
ancient virgin stature overlooking the vineyards of Arnauton. The stature was erected in 1894 in honor of St.
Jacques de Compostelle. Local inhabitants also believe that this virgin gives protection to the vineyards of Arnauton
and gives the wine its noble character.
Château Arnauton has been in the hands of a Belgian wine importer family for over a hundred years.
The wines
have always been very well distributed in Belgium and have a significant brand awareness in this country of
distinguished wine connoisseurs.
The estate has new owners since 2007 and their ambition is to introduce the great wines of the property also to other EU and even oversees markets. The new owners will continue to pursue a premium quality strategy in the vineyard and in the cellar.
WECM is managing Château Arnauton since July 2007 for a Dutch group of wineloving shareholders and is also co-owner of the estate.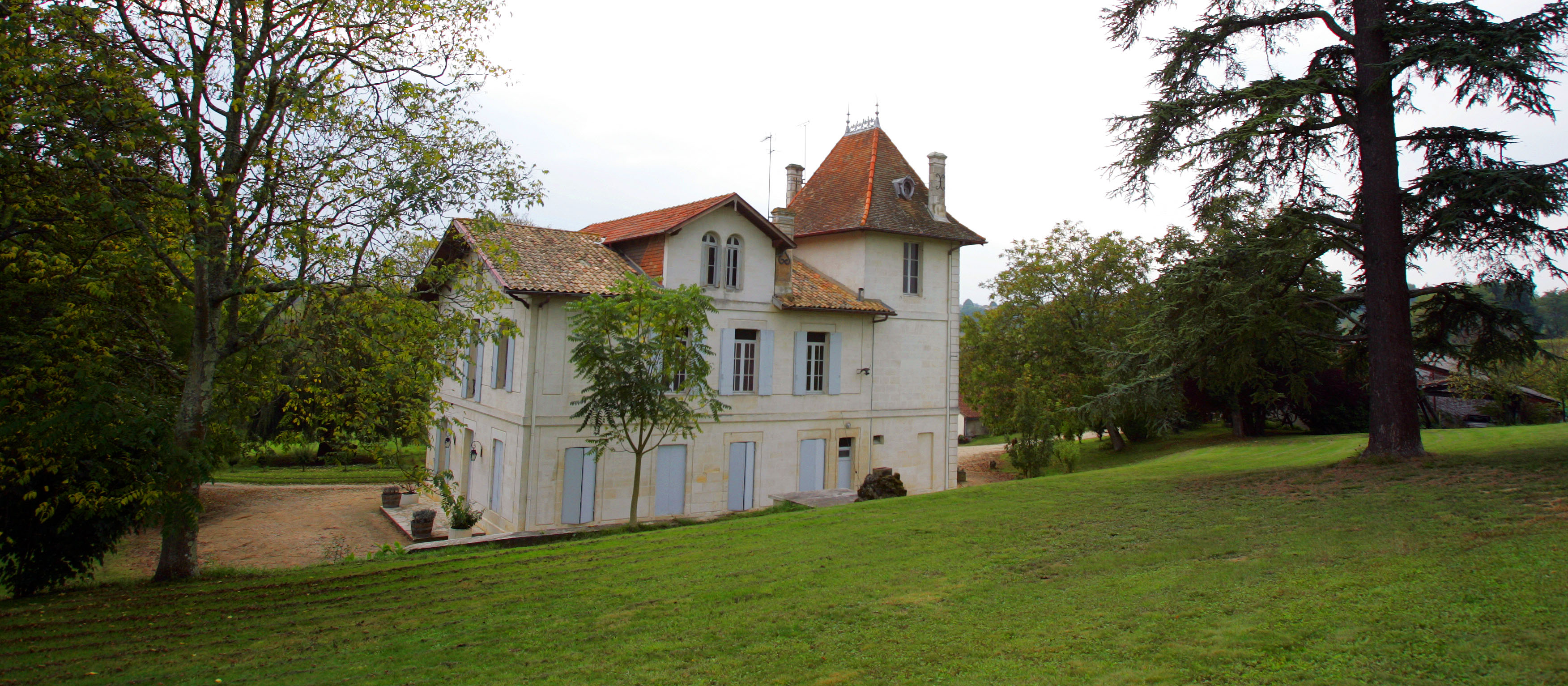 The main house of Château Arnauton
New oak barrels at Arnauton